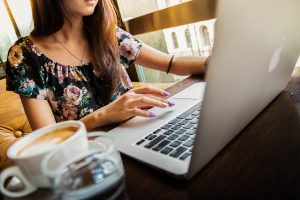 Both The National Realtors Association and The Pennsylvania Realtors Association have programs to help their members save hundreds of dollars each year. Below is a list of all the 2014 member discount programs for PAR. Please click on each company to view the benefit.
Insurance | Business & Professional Tools | Electronic Forms | NAR | Personal Services
Insurance
Black Ink Insurance has access to over 40 insurance carriers in the state of Pennsylvania. Their expert team has the knowledge and experience to place your company with an insurance carrier that will be there when you need them and at the most competitive rates. Customer service is not just a slogan; it is the foundation of their company and it is what separates them from the competition.
Nationwide Insurance offers PAR members special member discounts on automobile, power sports and pet insurance. Discounts vary depending on your specific product selections. Get a free quote or call 1-866-633-5747 for more information. PAR members who currently have policies with Nationwide will be grandfathered into the new discount program.
Business & Professional Tools
Closing Time is the first tool for brokerages and agents to help their buyers navigate the closing process, with zero extra work. By organizing the dozens of mission-critical tasks into a simple, easy-to-understand checklist that is fully customized for each buyer's unique situation, buyers can close with far less stress and agents can spend less time managing logistics.
Taxbot, a mobile and online app, provides members the ability to track business mileage and expenses with their iPhone or Android smartphone or tablet, and turn those expenses into IRS compliant tax deductions. The app includes a scanner that attaches receipts to expense and mileage records and an easy-to-use GPS mileage tracker—all IRS compliant. Records are automatically sent to a secure web portal where customized reports can be edited or exported for tax and financial preparation. In 2012, Taxbot users reported an average of $2,500 in newly-found tax deductions.
MyForce turns your smartphone into a cutting-edge, personal security device. With the touch of your screen, MyForce instantly connects you to a live, certified security agent who begins listening and recording everything that is happening, along with identifying your location through the phone's GPS. If necessary, a MyForce agent will deploy local authorities to your location armed with all the information they need to assist you, including your name, personal description, medical conditions, and the nature of your emergency.Pennsylvania Association of Realtors® members can try MyForce for 30 days absolutely free. After the 30-day free trial, members receive a 33% discount off the retail price. Learn how you can protect yourself and your loved ones.
World Class Coaches offers "The Great Moving Adventure", a heartwarming and child-friendly animated video that helps children understand and overcome the challenges of moving. Created exclusively for Realtors®, and now offered at a significant discount for PAR members, "The Great Moving Adventure" can increase client acquisition, enhance the buyer's moving experience, and improve client retention. The DVD is offered by World Class Coaches (WCC), PAR's newest Preferred Partner. This $10 resource is available for $8.50 with PAR Promo code PAR2014 (additional volume discounts apply). PAR members who purchase the DVD are also eligible for free 90-day training on how to introduce the DVD to relocating families and how to boost lead capture and conversion rates as they serve them.
SmartMove provides online tenant screening solutions specifically designed to help smaller landlords and Realtors® make educated leasing decisions by giving them access to the same tools for renter screenings that larger property management companies use.Whether you're helping clients or managing your own investment properties, SmartMove can help with credit, criminal screenings and leasing recommendations. Quick turnaround, flexible terms, and peace of mind knowing your screens are processed by TransUnion, an industry leader.
Barcode Realty makes looking for a home easy and contacting you even easier, with MLS searching, featured listings, property images, detailed information, GPS, integrated Google Maps, and lead generation tools.
UPS offers PAR members exclusive discounts on shipping. Whether it's overnight letters across the country or international shipping around the world, you'll start saving with the first package you send. After that, the more you ship, the more you save. PAR members can also save on Business Services at The UPS Store with The UPS Store Corporate Card. There are more than 4,400 neighborhood stores nationwide, and every one is a convenient, one-stop-shop for everything from mail boxes, to copying and printing, to packing and shipping, to office supplies. Note: Shipping discounts are not available at The UPS Store. Some restrictions may apply.
Electronic Forms
Instanet Forms offers online negotiation which allows forms to be sent between parties, interactively negotiated and tracked online.
dotloop allows brokers, agents, buyers and sellers to complete a transaction in one place. Provides a simple solution to get listings and negotiate home transactions eliminating the hassles of the paperwork process.
TrueForms' Transaction Document Management function allows you to combine photos, maps, spreadsheets, flyers, and a variety of other file types with your forms and contracts in a single transaction folder.
zipForm® Plus is the future of real estate software with all of the must have essential features. The advanced technology and a powerful user experience is all available online. zipForm® Plus was designed from the ground up specifically for today's agents maximizing workflow efficiency while reducing risk.
NAR
NAR has partnered with industry leaders to provide value-added offers and significant savings on products and services you use in your business and personal life.
REALTORS® Federal Credit Union: Recognizing the special financial services needs of REALTORS®, NAR created a virtual credit union specifically for REALTORS®.
Personal Services
As the preferred electricity supplier of the PAR, Energy Plus® can help members earn Cash Back on their home or business electric bills. PAR members can receive 3%-5% Cash Back on electric supply charges each year and a $25-$50 sign-up bonus after two months of active service for each home or business account enrolled.
One of Pennsylvania's largest credit unions, PSECU offers "on-the-go" banking with their robust mobile app that includes mobile check deposit. Additional member benefits include free checking with no minimum balance or monthly maintenance fees, thousands of surcharge-free ATMs across the nation, free Bill Payer service, low loan rates, outstanding member service and more. Once PAR members join PSECU, their immediate family and household members can also enjoy the many benefits of credit union membership. Discover the meaning of free and join at psecu.com/be-free. PAR members should mention code MARY when enrolling to waive the entrance fee and establish eligibility for promotions.
THIS CREDIT UNION IS FEDERALLY INSURED BY THE NATIONAL CREDIT UNION ADMINISTRATION. EQUAL OPPORTUNITY LENDER.
National Realtors Association
NAR's REALTOR Benefits® Program – A Valuable Member Benefit
As a REALTOR®, you have access to NAR's REALTOR Benefits® Program. This program provides unique value-added offers and savings on the products and services you use every day. The program includes partners in categories such as marketing, technology, insurance, financial services and personal protection, travel, and office solutions. For a full roster of partners, along with their member-only offers and savings, visit nar.realtor/programs/realtor-benefits-program.